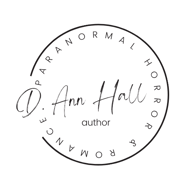 "Gothic Paranormal Horror with a touch of Romance… oh why not!
CHILLING . THRILLING . MACABRE
"What's buried in the sand has slept for centuries. Some things should never be exhumed…
When Egyptologist, Samuel 'Anubis' Clayton, inherits a gold talisman with unusual markings, he's driven to uncover its secrets. Where did it come from? What do they mean? And why when receiving it did a flood of forgotten memories and the ethereal red-headed beauty—who had seduced him in his youth—return with malice?
Love, loss, and twisted truths have weaved through the vampire Kesha's long life, and now an old threat is at her door. Pulled from her sanctuary in Scotland, she knows what must be done. She must stop the rising to keep the status quo and kill the one responsible. Then she meets the one who brings the dead to their deeds. The one they call Anubis. What is he to her? What justice is to be served? And on who?
The narrative of Samuel and Kesha winds through time to weave a rich, expansive world, revealing a tale of love, loss, lies and the very heart of human existence.
"If you love Anne Rice, Wilbur Smith, J.R. Ward or Deborah Harkness then this is for you."
GENRES: Paranormal, Horror, Speculative, Urban Fantasy, Archaeological, Thriller, Suspense, Romance
WARNING: contains content that some readers may find upsetting. 18+
What people are saying about The Rising by D. Ann Hall :
★★★★★ – "This will blow your mind!"" – Amazon Review
★★★★ – "Enjoyable to the fullest, this book catered to my need for gothic horror" – Discovery Review
★★★★★ – "It is very unusual to come across an author, who can hold you in such an enthralling story and keep you there to the end." – Goodreads Review
★★★★★ – "A novel that seamlessly blends genres!" – Amazon Review
★★★★★ – "Fantastic Book, couldn't put it down." – Amazon Review
★★★★★ – "I've just finished and I want to read it all over again!" – Amazon Review


"An unusual tale" – Anne-Marie Reynolds for Readers' Favorite
The Rising by D. Ann Hall is a mixture of genres and is quite violent in places. There is some strong language but nothing out of keeping with the narrative. This is a well-written book. The story flows smoothly and the characters are well-developed – you get to know them and understand where they come from. It's a long and rather involved plot and requires your full attention or you'll lose track. It begins with our main protagonist as a child, giving us some helpful background, and then progresses through his journey to discover the secrets. There's plenty of family drama, and lots of twists and turns, providing us with a combination of the paranormal and sci-fi all rolled into one. An unusual tale, the action takes place across Egypt and at the British Museum, before coming to a natural conclusion. Recommended for those who enjoy paranormal stories and want something different to read.
Come join my Fiendish Friends by subscribing to my monthly newsletter.
I send out one general newsletter a month with the occasional flash email with book opportunities. I aim to provide other Author book treats and suggestions, as well as sneak peeks into my writing and life. Sign up today and get a free short story.